I am pleased to report that this year's grant proposals were once again of a high quality and the Board decided to give a total of $70,000 in grants and awards, with $50,000 in grants and $20,000 in awards.  From its inception in 1989, the Fund has given $1,210,000 to support lighting education in North America. You, our contributors, made that happen. Thank you.
Over the past fiscal year, we received significant donations of $5,000 or more from Designers Lighting Forum of New York, New York Section of the Illuminating Engineering Society, Enterprise Lighting, Q-Tran, Tech Lighting and USAI Lighting. Additionally, Edison Price has completed its $50,000 commitment to the Fund. All major contributions are important to the Fund. However, we are grateful for every contribution from individuals, design firms and organizations, as each donation directly supports our grant and award programs.
A 20,000 Nuckolls Fund Grant was given to Mississippi State University to assist in the development of a new class, Lessons from the Theatre: Architectural Lighting Design. The addition of the course to the current lighting curriculum will allow students to complete the requirements for a lighting certification. Principal investigator for this grant is Robin Carroll.
A second $20,000 Nuckolls Fund Grant was presented to Rensselaer Polytechnic Institute's Lighting Research Center to develop and deliver a new course in lighting, Lighting for Plant Growth and Health. Mark Rea, Ph.D. is the Principal Investigator, with Co-Principal Investigator Leora Radestky.
The $10,000 Edison Price Fellowship Grant was awarded to Asha Hegde, Ph.D., a faculty member from Texas State University, who will pursue an eight-week mentorship program with Professor Mariana G. Figueiro of Rensselaer Polytechnic Institute.
The $5,000 James Bellovin Scholar Achievement Award was given to Andi Walter from the University of Nebraska at Lincoln.  The $5,000 Jules Horton International Student Achievement Award was given to Rohan Nagare from Rensselaer Polytechnic Institute, who is from India.  One $5,000 Designers Lighting Forum of New York Student Achievement Award was given to Aldo Jacques Espina from Parsons School of Design. A second $5,000 Designers Lighting Forum of New York Student Achievement Award was given to Laura Hinkle from Pennsylvania State University.
Next year, once again, The Nuckolls Fund's grants and awards will be given at an event in conjunction with the Designers Lighting Forum of New York's LEDucation conference, which is set for March 17 and 18, 2020.  The deadline for 2020 grant proposals will be October 31, 2019. This will allow time to choose the grant recipients and negotiate the grant agreements prior to mid-March.
2019 has been a year of great change for the Nuckolls Fund. This Spring we saw the retirement of the Fund's founder and president of the last 30 years, Jeffrey Milham.  Jeffrey's tireless commitment to the Fund over the last 30 years has led to a remarkable set of achievements among them the creation of the original Nuckolls Fund Grant in 1989 to expand college level lighting curricula  – grants totaling $175,00 for 17 programs; followed by Lesley Wheel Grants which provided introductory curricula for 30 programs – at an amount of $605,000. These were followed by Edison Price Fellowships worth $185,000 awarded to 19 faculty for teacher enrichment relating to lighting. Additionally, under Jeff's guidance, the Fund has provided another $195,000 in scholarship stipends to 40 students. This admirable work has brought great benefit to the lighting industry by providing a foundation of lighting enrichment for thousands throughout the industry.
In his retirement announcement to the Fund's Board of Directors and friends of the Fund, Jeff summarized his tenure as leader of the group for three decades. "It has been my honor and privilege to have served as president of The Nuckolls Fund for Lighting Education over the past 30 years. I know that with the continued financial support of the lighting industry, the future will be equally successful."
One final note. Approaching the Twentieth Anniversary of the Nuckolls Fund for 2010, the Board explored the opportunities to expand lighting education with the New Grant Option.  The idea was to provide individuals and schools a means for funding that would further the cause of quality lighting education but did not fall into one of the listed grant categories.  Evaluating several proposals, the Board awarded a grant in the amount of $50,000 to University of Nebraska who worked with three other programs at Kansas State University, Miami University of Ohio & the University of Texas at Austin.  Together they shared teaching capabilities for lighting curricula within their architectural programs. Called "Lighting Across the (Design) Curriculum", these teaching modules are available to other schools on the newly redesigned Nuckolls Fund Website.
As the new President of The Nuckolls Fund, I'm recommending to the Board, the creation of the Jeffrey A. Milham Catalyst Grant to be awarded every 10 years for a special project, like the Lighting Across the (Design) Curriculum.  This is a new grant option in the amount of $50,000 (or more) which will be for innovative programs which can cause changes in furthering the development of lighting education in unique and challenging ways.  Thanks to Jeff's work over the last 30 years, this seems to be the next logical step.
As President of The Nuckolls Fund, I, along with the Board, will continue to search for creative, diverse and constructive approaches to lighting education. And, our goal will remain to be directed towards the development and expansion of programs in lighting education.  With your continued financial support, we will pursue that ongoing mission. Please make your donation today or contact us if you would prefer to set up a larger periodic commitment.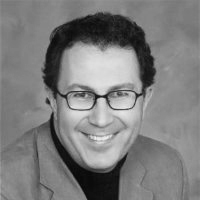 Sincerely,
Mr. Lee D. Waldron, FIALD, MIESNA
Nuckolls Fund President