I am pleased to announce that in 2022, The Nuckolls Fund for Lighting Education issued grants and awards totaling $130,500. This brings the aggregate amount of Fund distributions for support of lighting programs, faculty fellowships and student achievement to $1,715,500 since its formation in 1988. I am proud the Nuckolls Fund continues to grow in support of the advancement of lighting education.
Through the guidance of its volunteer member Board, the endowment presently supports 66 lighting programs at colleges and universities, 22 fellowships to lighting educators, and achievement awards to 52 students for scholarships in the field of lighting.
The Nuckolls Fund continues to receive significant and ongoing donation pledges that extend over multiple years which help to secure the financial wellbeing of its endowment. Recent major contributors are identified on the following pages. All major gifts like these are important to sustaining the Fund. Moreover, we are grateful for each contribution attributable to individuals, design firms, and lighting industry companies, as each donation directly supports our grant and award programs, along with development of Educational Resources & Teaching Modules found on our website that can benefit lighting curricula.
As President of The Nuckolls Fund, I, along with the Board, will continue to search for creative, diverse, and constructive approaches to lighting education. Our goal is the development and expansion of programs in lighting education. With your continued financial support, we will pursue that ongoing mission. Please make your donation today or contact us if you would prefer to set up a larger periodic commitment.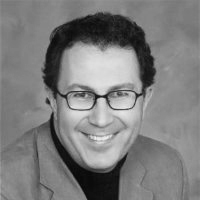 Sincerely,
Mr. Lee D. Waldron, FIALD, MIESNA
Nuckolls Fund President